CAPTAIN'S LOG

December 8, 1998
My 1998 Missouri River trip has produced another original painting. This time I have focused on the wildlife I saw along the way. Great Blue Herons were always with us. At times it would appear as though they were playing leap frog with our boats as one Heron would leap into the air, fly for 200 or 300 yards, land, and then another Heron would seem to leap into the air and continue to accompany us on our journey. The Herons it would seem could be compared to Dolphins leading the blue water travelers.
I chose an area of the river for the study where the flow moves behind an island. The first day of painting, once again, is only to block in the light and dark areas. And, to establish composition.
The second day of painting was used to reinforce the color volume and to establish the light patterns in the background trees.
A day or two later, the water starts to shimmer with the reflection from the sky and the sunlight on the texture of the rippling water in the middle ground. The texture of the foreground trees also begins to take shape.
Before I begin to fine tune the reflections and texture in the water, it is time to begin work on the Great Blue Heron. It is important that the bird not over power the painting with detail. Rather, it should blend as a natural part of the work.
After the Heron has become part of the composition, I have chosen to highlight the reflections and texture of the water. This final task is a most arduous one. The final touches to bring out the shimmer in the water are slow and methodical. A dot here. A dot there.
When is the work finished? Paul Valery once wrote: An artist never really finishes his work, he merely abandons it.
The painting will be on display at the gallery in
Washington, Missouri.
---
For more information on the painting,
click here to go the Captain's Gallery.
---
Your Captain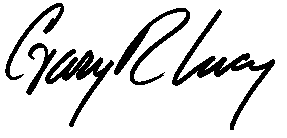 Return to home page