CAPTAIN'S LOG

January 16, 1999
---
The studio is back in business. And, I have just finished a new painting based on the ReDiscovery '98 trip down the Missouri River.
The painting will be a 9"x 12" oil on canvas. I am using a study of the "Red Pirogue" at sunrise. One of the first jobs for the crew in the morning was flag raising. Thus, an idea for a new painting: "Raising the Flag Aboard the Red Pirogue " The pencil drawings are in place, and, work is ready to begin.
As in the most recent small works, I am choosing an element of the painting on which to concentrate. The sun rising through the trees is an interesting problem to solve. Above left, the sun is placed to get the feel for the work. Right, water and sky are repainted to build the volume of the paint.
Left, the figures are built up against the finished sky, and, the water starts to take on texture. Right, the painting begins to take on the ochre feel of the morning sun. The sun peaks through the trees. And the problem is beginning to be solved.
The last day of painting. Did the problem get solved? Thanks for taking the time to follow the painting process.
---
For more information on the painting Click Here.
---
Your Captain,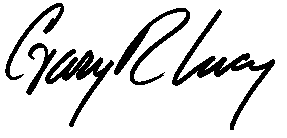 ---
To return to Captain's Log Home Page Click Here.