October 2009

October 31, 2009
Happy Halloween
We have had about 5" of rain.....not good for river levels. The Mississippi is coming up and
it looks like the River Rover will be in flood waters for a week or so. I'm going over today to start
the winterization process.......a sad day. I'll bring back a photo or two.

October 30, 2009
How about a little story about a life that was saved on my research trip this fall.
I was walking along the dock and noticed a bird in the water struggling to keep its head
out of the water.....wings were spread in the water.....and the poor guy was obviously running out
of gas. Because the walls around the dock in the marina were smooth and steep, there was no
way he could get out on his own. I reached down to scoop him up. I thought perhaps he would fight me.
He did not. He layed very quietly in my hand.....thankful to be out of the water....don't know how long he had
been there. The poor guy was extremely fatigued.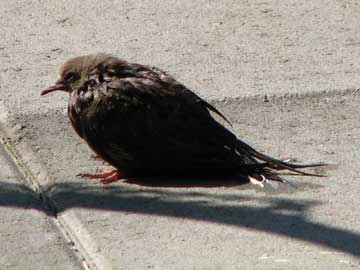 I sat him at the end of the dock in the sun.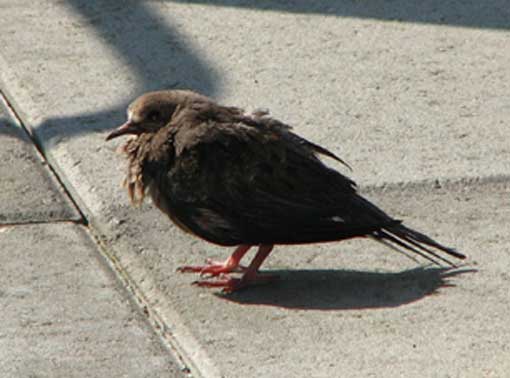 In about 30 minutes, he was on his feet.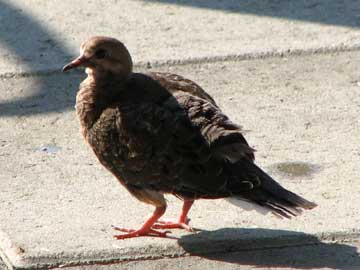 After another 30 minutes, his head was up and looking much better.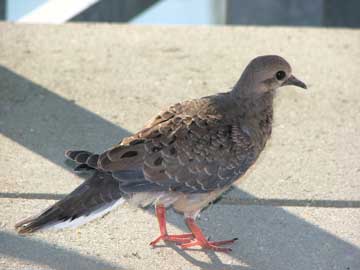 Now that is more like it. With feathers dry and freshly preened, and an hour and a half later, he was off to fly again.
Another beautiful day on the river..........

October 29, 2009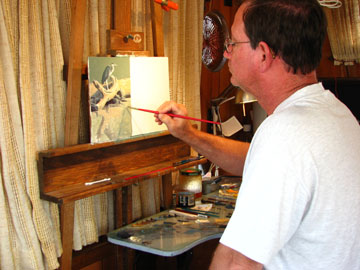 I'm at the easel, in September, aboard the River Rover working on a study of a Great Blue Heron.
The birds of the river series will be part of my November showing at the Gallery in
Washington, MO. The finished painting shown below.
Oil on canvas, 9"x6" image size
Another beautiful day on the river..........

October 28, 2009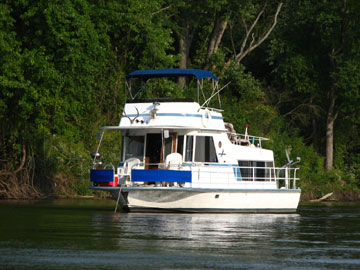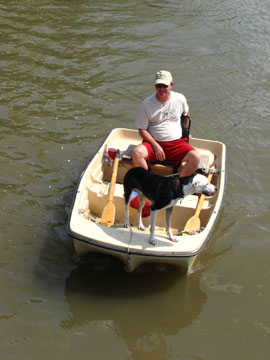 Welcome aboard Cybercrew.
Petie and I are on the river for adventure aboard the River Rover.....my river studio. Looking around each bend for new painting ideas.
Please note Petie's position on the bow of the Little Rover, dingy boat for the River Rover. This allows him to notify me of new painting
possibilities....don't know how he manages to balance on that little platform of the boat. Yes, he has fallen off a couple of
times......however, he is a great swimmer. I have returned from my September/October river adventure.
September and October is my favorite time to be on the river.....fewer bugs..... and, the temperatures are much more bearable.
For the pass couple of years, I have been working on a few new projects. However, they can not be unveiled at
this time. Stay tuned to the Captain's Log/blog. I will try to update you on new gallery and studio news.
Just another beautiful day on the river............

Next Page
Captain's Log Home Page

garylucy@garylucy.com

231 West Main Street - Washington, Missouri 63090
636-239-6337 800-937-4944 FAX: 636-239-4178
Click here to go to Gallery Home Page