CAPTAIN'S LOG
At Sea: Arrival at Halifax
August 29, 2002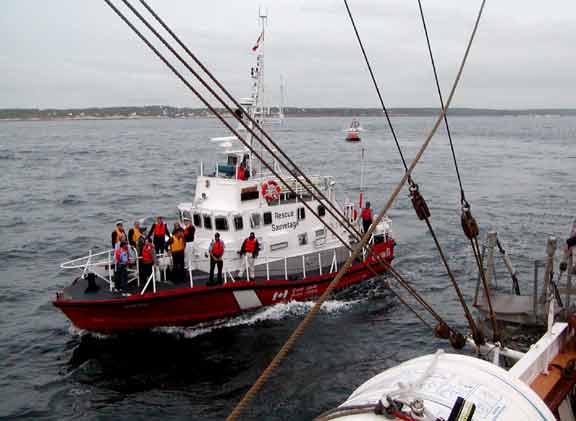 We were greeted in the Halifax harbor by Canadian dignitaries and the Canadian Coast Guard.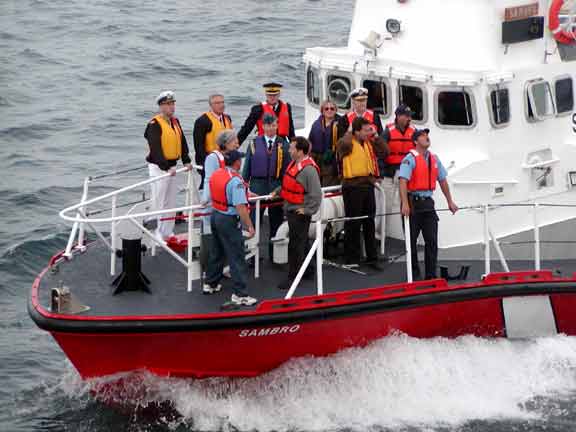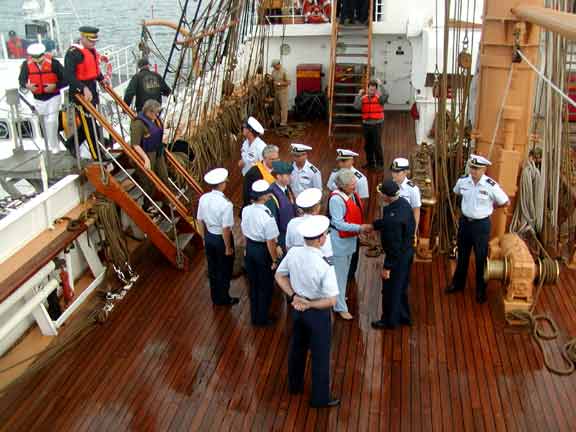 Welcome aboard.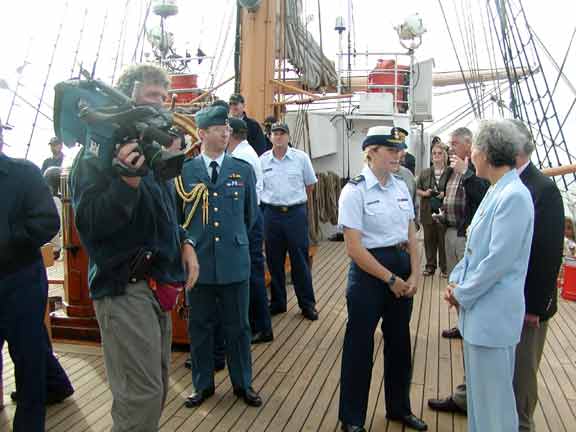 The interviews begin.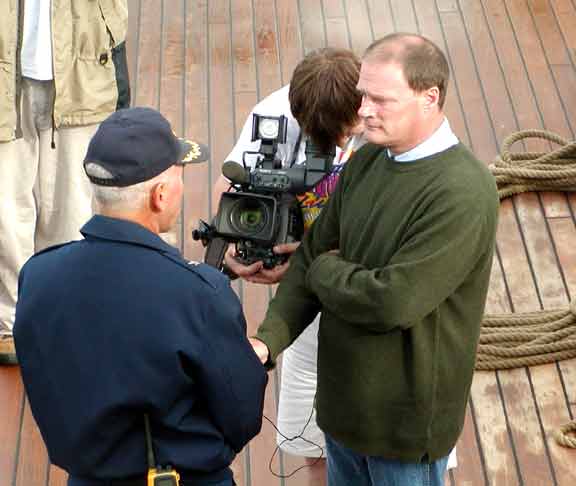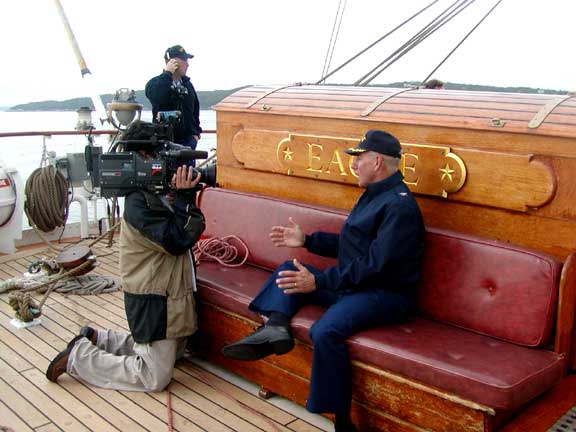 Captain is a champ at this part of his job.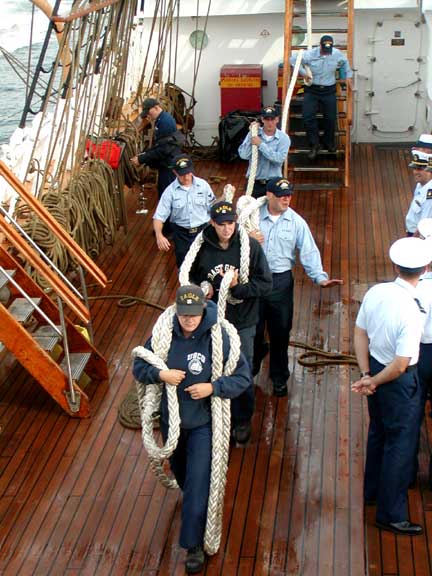 The crew prepares line to tie off Eagle.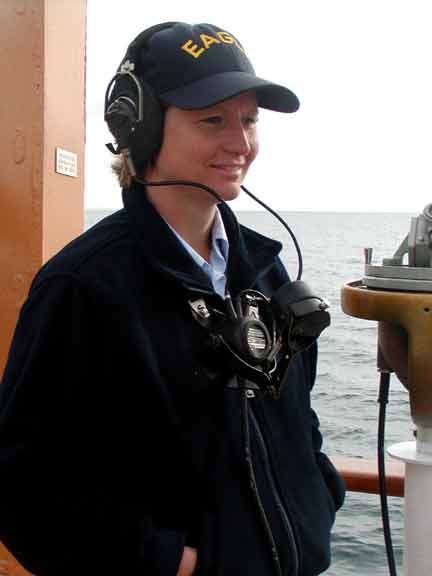 Communication among all parties goes through here, good job.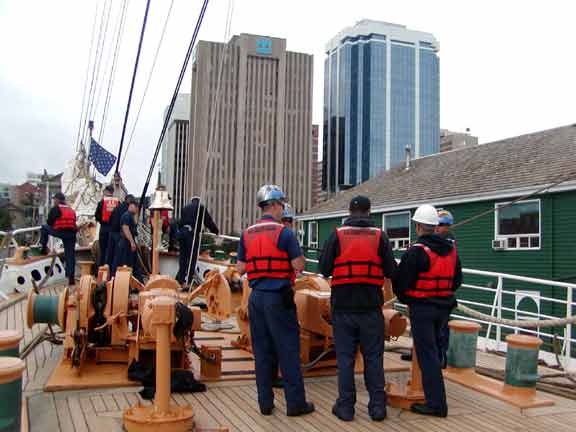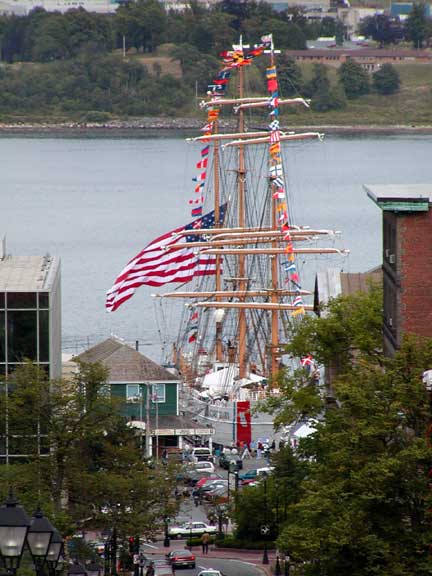 Eagle is safely secured. The end to a marvelous voyage. My many thanks to the Officers and Crew of Eagle.
---


My special thanks to my good friend, Admiral Paul Pluta, USCG, for making this voyage of a lifetime possible.
Semper Paratus, Shipmate,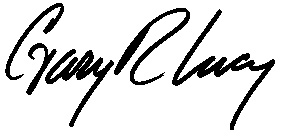 ---
Return to Eagle Voyage main page