USCG BARQUE EAGLE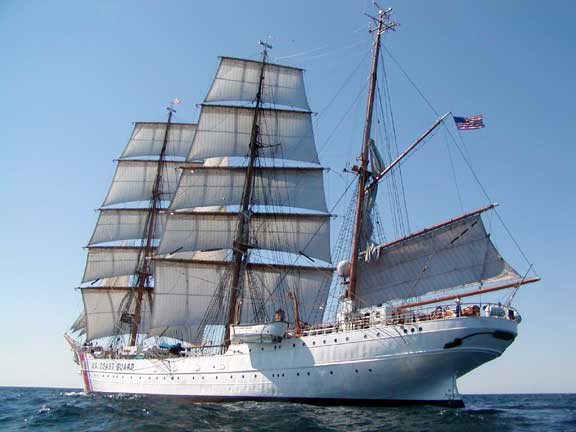 Boston, MA to Halifax, Nova Scotia
August 19 - 29, 2002


---
I would like to take a moment to thank
Captain Ivan Luke
Commanding Officer
and
Lt. Commander Wes Pulver
Executive Officer
for their most gracious hospitality extended toward me while I was aboard Eagle.
Their display of character, leadership, and dedication to duty are examples of
what makes our military the strong and dedicated family it is today.
Only the best to you,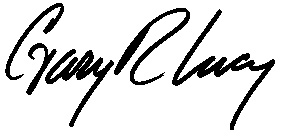 ---
My Daily Journal
I would like to welcome you to come along with me on a truly marvelous journey and learning experience aboard the United States Coast Guard Barque Eagle. This voyage was taken in 2002.
We will travel from Boston to Halifax, Nova Scotia, a total of ten days at sea. The experience was a chance to step back in time. Eagle is a true square rigged Barque. Square rigged is a reference to the horizontal yards suspended on the foreward and main (center) mast. If she were square rigged on the aft mast or the mizzen mast she would be referred to as a "ship". However, the contrasting sail configuration on the mizzen mast gives her the catagoration of "barque". Yes, I know it is technical; but, the maritime world has a long and glorious history with the vessels of the sea, their catagoration, architectural lineage, and asthetic expression as a subject of man's love and respect. The bluewater heritage of the world is vast and can not be studied in a readers digest format. My goal as a passenger aboard Eagle was to learn about sailing, commanding, and the teaming of the crew to sail a true sailing vessel of the world's oceans.
If you were to remove the diesel engine, the generators, the plumbing facilities, and the modern navigation instrumentation, and replace her steel hull and superstructure with wood, Eagle would provide its crew with an interpretation of the bluewater experience of the early voyagers of the sea. The sails are not furled and unfurled from the safety of the deck as most modern sailing vessels. The crew must go to sail stations which means climbing the mast and onto the yard to tend to the sails. For those crew members assigned to the topmost sails, the fore royal and main royal, this means a climb to some 140 feet above the water. Later I well tell you the story of our nighttime storm at sea. 140 feet above the water at 2am in a storm is truly an interesting experience.
Let's take a trip aboard Eagle.
Click on the following dates to follow along on the voyage.
August 18 - School of the Ship
August 19 - Departure from Boston Harbor
August 20 - At Sea: Celestial Navigation
August 21 - At Sea: Lifeboat Drills
August 22 - At Sea: Duties of the Ship
August 23 - At Sea: Man Overboard Drill
August 24 - At Sea: Stormy Night
August 25 - At Sea: Recovery from a Rough Night
August 26 - At Sea: Talent Night
August 28 - At Sea: Square Rigger Olympics
August 29 - Arrivial in Halifax
---
Return to Captain's Log
Return to Home