CAPTAIN'S LOG
At Sea
August 23, 2002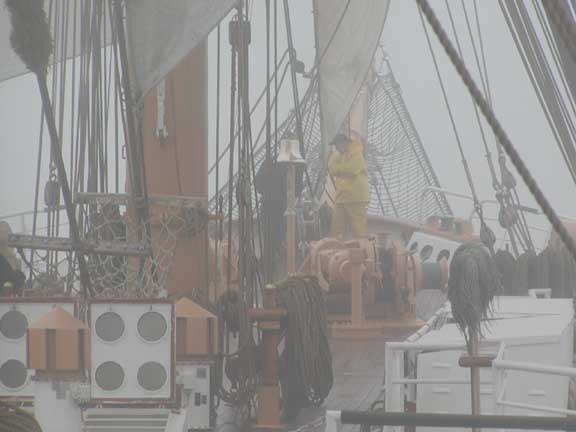 Fog this morning. I walked up on deck this morning with the air still and sail lufting on the yards. The periodic blast of our fog horn was the only thing penetrating the thick gray mist.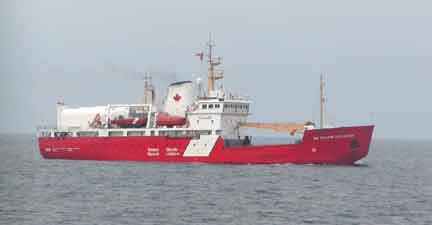 We are now in Canadian waters; and, a Canada Coast Guard Cutter is off to our port just to welcome us.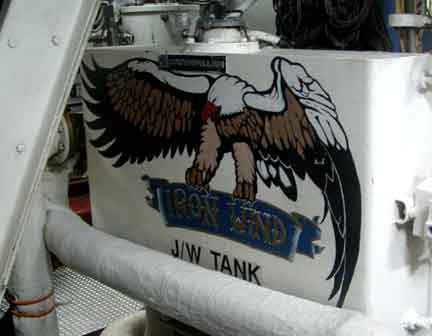 Note the drawing on the side of Eagle's 1000 hp diesel engine, "The Iron Wind". I love the drawing and the title.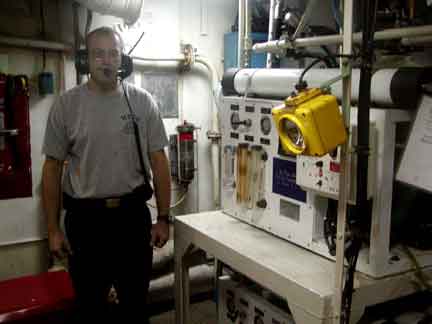 I received the grand tour of the engine room from DCI Bill Geary - Damage Control 1st Class. Note the ear protection. It was needed because the noise level in the room containing the generators was unbearable without it. We had to communicate through the phones, note the mic on the earphones.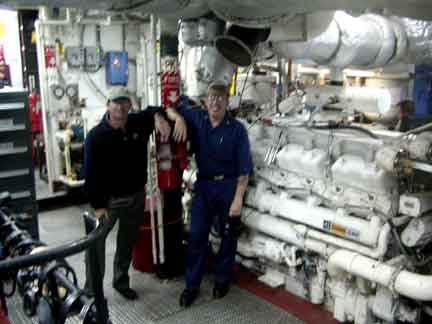 This is the man who made "The Iron Wind" blow, MKI Terry A. Wilcot - Machinery Technician 1st Class.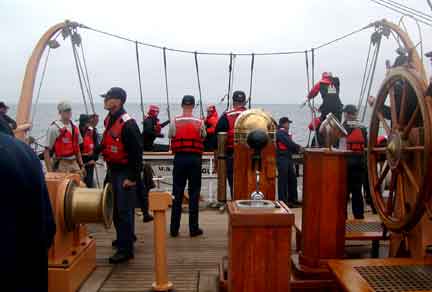 Today's exercise, man overboard drills.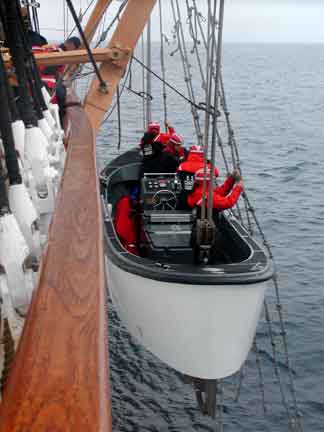 The man is overboard. The sails have been positioned to oppose one another to cancel our forward momentum. Thus, we stopped our forward movement very quickly. The lifeboat is being lowered.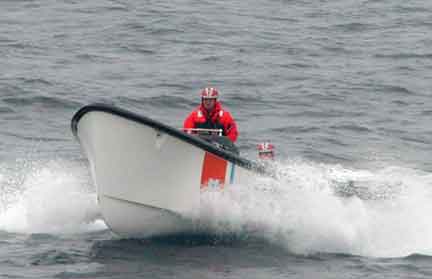 Our man overboard was found.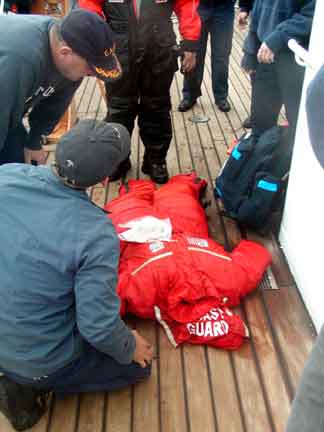 And, the man overboard was returned to the ship safely. No, no one was thrown overboard. This was just a friendly volunteer dummy.
It should be noted that from the time the dummy was thrown over board and the alarm was sounded to the time the dummy was returned to the deck was only 6.5 minutes.
Eagle had to be stopped...she was under full sail....the lifeboat had to be lowered....body retrieved.....and returned.....6.5 minutes.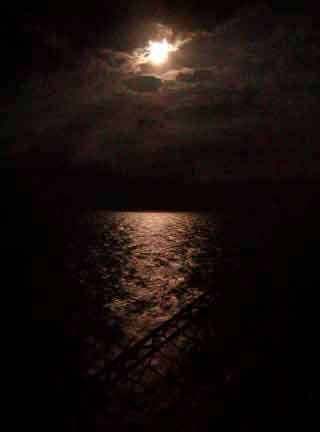 Another beautiful day at sea. And, another moonlit night from the bow of Eagle.
---
The best to you, shipmates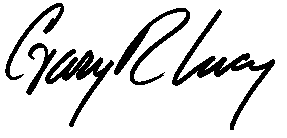 ---
Next page Aug. 24
Return to Eagle Voyage main page