---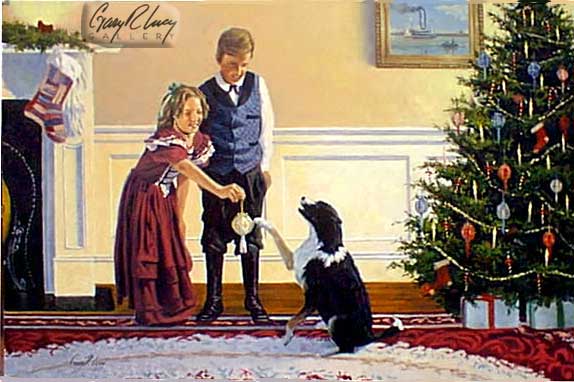 THE FAMILY EVENT
Decorating the Perfect Tree
---
I am continuing the Family Event series dealing with our Victorian Christmas heritage. This year the tree is up and our young friends are "Decorating the Perfect Tree". Last year we brought home the perfect tree, and the year before we found the perfect tree.
This year all is going well, and, it seems that Snookiedog approves of the ornament.
Oil and Canvas
Image Size: 16" x 24"
Framed Size: 24" x 32"
$5,900.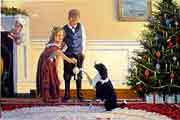 More information may be obtained concerning this painting by calling
Gary R. Lucy Gallery at 1-800-937-4944
or Contact by E-mail at garylucy@garylucy.com
Return to the Captain's Gallery
Return to the Captain's Log
Return to Gary R. Lucy Home Page